Don't let a fast paced life prevent you from enjoying the most delicious and most important meal of the day. And NO, I'm not talking about stopping at some fast food drive-through window, and ordering greasy, cheese smothered food. There are plenty of yummy breakfast ideas to take on the run. I want to share some with you. All you need is a little planning and easy breakfast ingredients.
Mediterranean Breakfast Pizza
Who can say no to a good pizza? Much less a breakfast pizza? And it's healthy! That's crazy. This is all you have to do to create this masterpiece.
The night before, prepare the whole wheat, thin pizza crust. Also, make sure you have the easiest toppings already laid out, like the spinach, tomatoes, olives, or anything else that you want to put on it.
In the morning literally all you have to do is fry one egg (that takes 5 minutes or less). Throw the egg on top…..and POOF!! Admire your new favorite pizza in all its glory.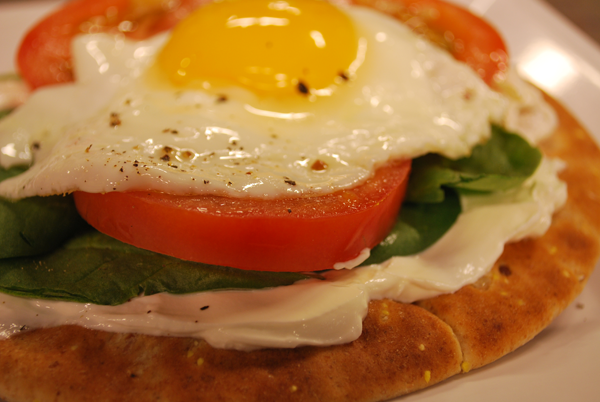 Smoothies
The great thing about smoothies is the endless possibilities. If you can fit it inside the blender, you can probably make a smoothie out of it.
How long does this take, like a whole 3 minutes? You can even save time by cutting up the fruits or vegetables that you want to use the night before.
In the morning just throw your fruit ingredients, milk, protein powder (optional), and ice into the blender for a few seconds….. Then run out the door. It's that easy folks.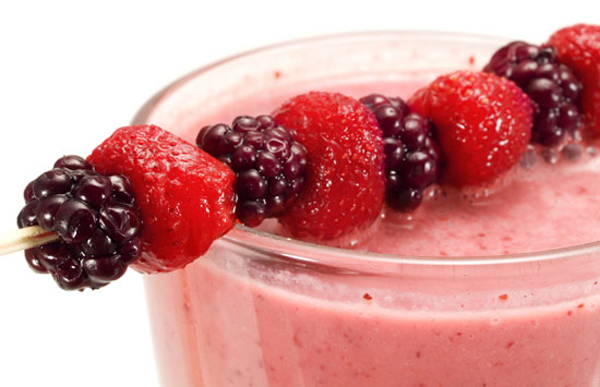 Egg & Bacon English Muffin
This might take you the longest out of all these breakfast choices, but were still only talking about 10 minutes here.
Choose a whole wheat english muffin and throw it in the toaster. Frying an egg or two takes only a few minutes, and you can get turkey bacon to cook in the microwave.
It's all about multi-tasking. The secret is to get everything cooking at the same time. Then all you have to do is throw the bacon and egg on top of the muffin.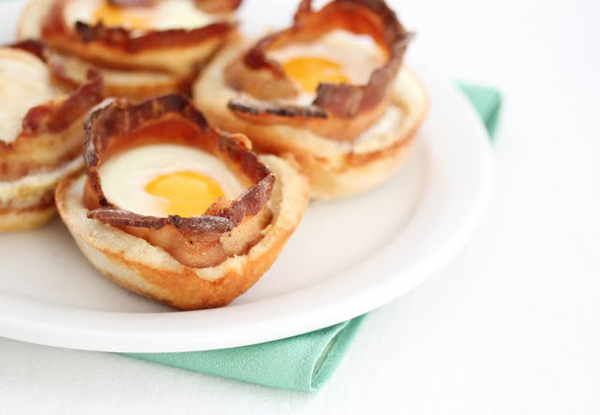 Parfait
Just like the breakfast smoothie, parfaits really have a ton of options. Here's just a recommended version that you might like.
The only ingredients you need is greek yogurt, your choice of fruit, and some organic oats or granola.
The quickest way to do it is by making the whole thing the night before. The only problem with that is that the oats might get a little soggy.
If you like your cereal nice and crunchy, prepare the rest of the parfait the night before. In the morning all you have to do is throw the cereal on top. It doesn't get much simpler than this one.
I'll even help you out with this video of a really similar snack that you can make literally anytime of the day.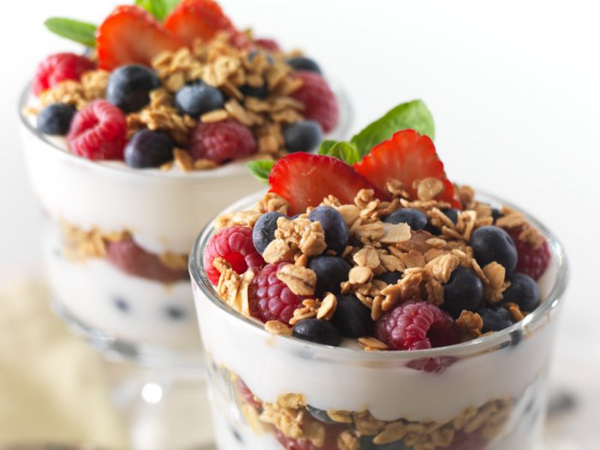 I hope you liked these yummy breakfast ideas to take on the run. It's really important to not skip meals so that you don't stunt your metabolism for the day. There's really no excuse, even if you're flying out the door every morning. If this article was helpful, please take 2 seconds to share it on facebook. You might also be interested in 7 reasons why juicing can change your life!