Crossfit is one of the newest crazes in the fitness industry. Working out doesn't get much more intense than this. Let's just put it this way….The winner of the annual Crossfit Games is crowned "fittest person in the world". If you want to know some of the hardest workouts ever created, you don't have to look much farther than the 6 most insane Crossfit WODs (workout of the day).
1 – The Filthy 50
This workout summarizes the style of Crossfit pretty well. It's a taxing full body strength workout that also involves cardio. It's a non-stop grind of 10 different exercises and 50 reps each:
50 box jumps with a 24-inch box
50 jumping pullups
50 knees to elbows
50 reps of push press with 45 pounds
50 back extensions
50 wallballs using a 20-pound ball
50 burpees (dropping all the way to the floor)
50 double-unders
The workout challenge time is 25 minutes. If it's your first time trying the workout you might want to scale it back and only do 20 or 25 reps of each exercise. Then go from there.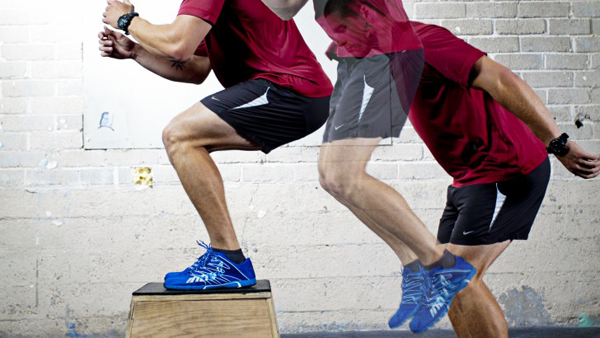 2 – Murph
A lot of the WODs are "Hero" workouts that are named after fallen hero's in the line of duty. This WOD pays respect to Lieutenant Michael Murphy, who was killed in Afghanistan.
It's a pretty simple workout, but it will really put your body and mind to the test. The workout consists of a mile run, followed by 100 pull-ups, 200 pushups, and 300 squats. Then the workout finishes with another mile run.
You can modify the exercises, for example on the pull-ups you can use a band to give you some extra lift. The more elite level athletes do the whole workout with a weighted vest on.
The exercises aren't anything out of the ordinary. Anyone who has ever worked out before has most likely done these bodyweight exercises. It's the shear length of the workout that will get you. The last mile run has to be the worst part of the whole thing, by far. The challenge time for completion is 40 minutes, but even if you're around 45 minutes your in great shape.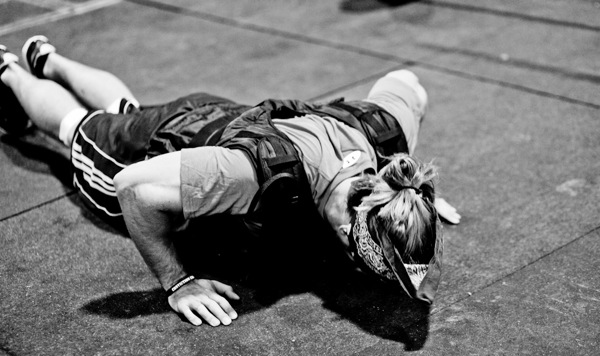 3 – Fran
This might be one of the shortest workouts you'll ever do, but it's an all out sprint to the finish. It consists of 3 rounds of thrusters and pull-ups. In the first round you'll do 21 reps of each, then 15, and the last round is 9 reps.
The thruster is basically just a front squat with a press at the top. Typically the men use a 95 pound bar, and women use 65 pounds. You can adjust the workout as needed to fit your fitness level.
The workout challenge time is 5 minutes. This might be one of the first workouts that you're introduced to in the Crossfit world. If you've never done it before it could take you 10 minutes or more. Elite competitors can finish it in just over 2 minutes.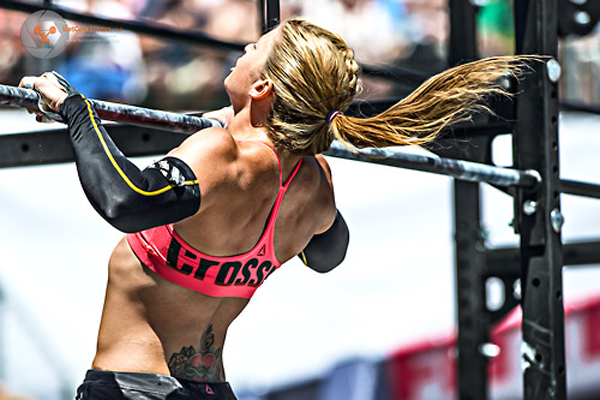 4 – The Ryan
This workout is named after firefighter Ryan Hummert, who was killed by sniper fire while responding to a call. The workout consists 7 muscle-ups and 21 burpees, for 5 rounds. You just keep going as fast as you can until you're done.
Muscle-ups are one of the staple exercises in Crossfit and they are extremely hard to master. Not manly people can even get 1, much less 7 in a row.
Try to get the workout done in 25 minutes. Elite competitors can get it down to around 15 minutes.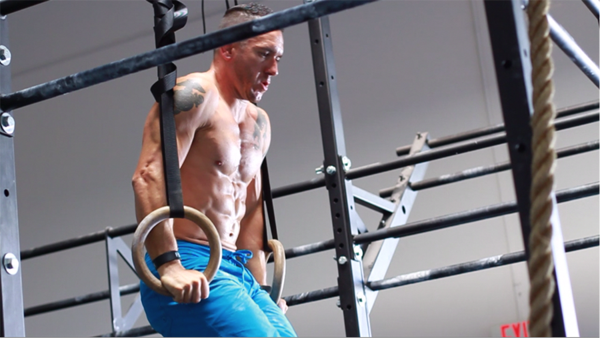 5 – The Seven
This workout consists of 7 rounds and 7 reps of each of these challenging exercises:
Handstand pushups
135 pound thrusters
Knees to elbows
245 pound deadlifts
Burpees
Kettlebell swings
Pull-ups
For me the handstand pushups would probably be the hardest part. Others may have different opinions. If you can complete this workout in 20 minutes, then you are a complete BEAST! If you've never seen it before you might want to shoot for 30 or 40 minutes.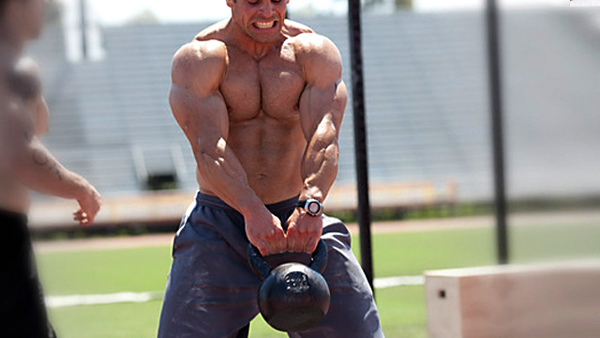 6 – King Kong
We saved the best for last, because this is a monster of a workout. It's not named King Kong for no reason. If you can't lift very heavy weight you might want to just steer clear of this one.
The workout consists of a 3 round progression:
The hardest part of the workout is, well…..everything. If you can do this workout at all then you are a beast, but 5 minutes is the challenge time. Rich Froning (3-time Crossfit Games Champion) can do it in just over two minutes.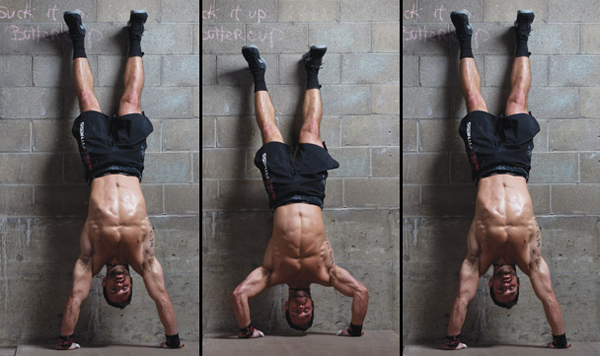 Feeling the challenge yet? These 6 insane Crossfit WODs will put your physical and mental strength to the test. If you found this article interesting, please take a second to share it on facebook. You'll probably also like 4 extreme exercise routines that will put your body to the test.